Reliable Bus Towing Services in Sydney – Banksia Towing
Common Reasons Buses Need Towing Services
Bus Towing Services in Sydney. Buses play a vital role in mass transportation, helping people reach their destination anywhere in Sydney. Be they school buses, public buses, or commercial buses, they play an essential role in our daily lives. And just like any other vehicle, buses can also encounter issues and mishaps that require towing services. In this blog, we will explore common reasons for which a bus can need towing services and how professional assistance like Banksia Towing can rescue it.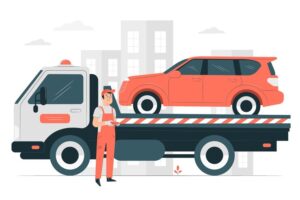 ·Flat tyre – Bus Towing Services in Sydney:
Heavy vehicles like buses can encounter flat tyres a little more than light vehicles due to their heavy weight and road hazards. Bus tyres can suffer punctures or blowouts, leaving the bus stranded on the road. Since it's necessary to have specialized equipment to change the tyre, buses can need towing services to help them out. A professional towing service can either change the bus tyre with their special equipment or leave the bus at the repair shop to help it get back on the road smoothly once again.
· Fuel issue – Bus Towing Services in Sydney:
Running out of fuel is also a common issue that can lead a bus to the towing service. Although less common in terms of bus towing reasons, it can still occur if there is any miscalculation of fuel by the driver or any unforeseen circumstances. A towing service provider can help buses refuel either by getting them fuel or by taking them to the nearest refueling station.
· Accidents – Bus Towing Services in Sydney:
Just like any other vehicle, buses can also suffer accidents or collisions. Whether it's with another vehicle or any object on the road, fatal mishaps can leave buses inoperable. In such cases, towing service is called to remove the bus from the scene, either by taking it to the repair shop or to the designated area, ensuring the safety of the passengers and the driver.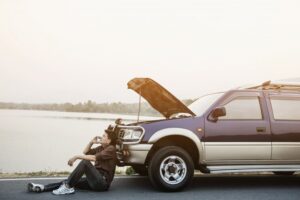 Alignment and Suspension Issues:
Any problem with the bus's suspension and alignment can greatly affect its stability and the safety of passengers. If the driver notices anything unusual while driving, it's best to call the towing service to prevent further damage and to ensure the safety of others on the road as well.
· Mechanical Breakdowns – Bus Towing Services in Sydney:
Buses are one of the complex heavy vehicles that can encounter many mechanical breakdowns, ranging from engine problems, brake failure, overheating, transmission problems, etc. If any of these occur, it is crucial to call a professional towing service to tow the bus to the repair facility, as it is highly unsafe to continue driving in such cases.
· Off-road or stuck situations – Bus Towing Services in Sydney:
Buses can also get stuck in mud, snow, or off-road terrain. At such times, highly specialized equipment is needed to pull the bus out to get back to the road, as it is not possible to get it out with manpower alone. So calling the towing service for professional assistance is the best option. They will ensure to get the bus back on track in no time.
· Scheduled Transport – Bus Towing Services in Sydney:
Other than having to be towed to the repair facility, buses can also need towing services for transportation from one place to another in Sydney. It could be either for scheduled maintenance or for delivery reasons.
Conclusion:
Many towns rely on buses for transportation; therefore, maintaining them in good operating order is imperative. However, unforeseen problems can happen and demand the use of towing services. You may always count on Banksia Towing in these circumstances. Bus towing services are offered by us at competitive prices. Our experienced team plays a vital role in ensuring the safety of passengers, drivers, and other road users by providing the safest and most prompt bus towing. In order to prevent delays and keep your passengers moving securely and effectively, it is crucial for bus operators to have a trustworthy towing service on call. Banksia Towing operates around the clock, making it easy for everyone on the road to keep moving.