Tow Trucks in Sydney to Keep You Moving
Tow Trucks in Sydney to Keep You Moving
In the bustling metropolis of Sydney, where traffic congestion is an everyday reality, the need for reliable tow truck services cannot be overstated. Whether you find yourself stranded on the side of the road due to a breakdown or unfortunate accident, tow trucks swoop in as the knights in shining armor to rescue your vehicle and ensure your peace of mind. In this guide, we delve into the world of tow trucks in Sydney, offering insights into their importance, types, services, and how to choose the best one for your needs.
The Significance of Tow Trucks in Sydney
Sydney's intricate web of roads, highways, and byways can sometimes turn into a nightmare for drivers facing sudden breakdowns or collisions. This is where tow trucks come to the rescue. Tow trucks play a pivotal role in ensuring the safety of drivers and the smooth flow of traffic by promptly removing disabled or wrecked vehicles from busy roads and highways.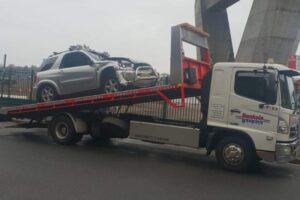 Types of Tow Trucks in Sydney
Tow trucks come in various shapes and sizes, each tailored to handle specific types of vehicles and situations. In Sydney, you're likely to encounter the following types of tow trucks:
Flatbed Tow Trucks:

These trucks feature a flat platform that can be hydraulically inclined to form a ramp. They are ideal for transporting vehicles that are low to the ground, luxury cars, or vehicles involved in accidents.

Wheel Lift Tow Trucks: Equipped with a mechanism resembling a large yoke, these trucks can lift the front or rear wheels of a vehicle off the ground. They are commonly used for smaller cars.

Integrated Tow Trucks:

These heavy-duty trucks often serve in accident recovery situations. They have powerful booms and winches to safely recover vehicles that have veered off the road or encountered accidents.

Services Offered by Tow Trucks in Sydney:

Tow truck companies in Sydney offer a range of services to cater to various situations:

Emergency Towing:

Available around the clock, emergency towing services swiftly respond to breakdowns and accidents.

Accident Recovery:

Tow trucks can efficiently recover and transport vehicles involved in accidents, minimizing traffic disruptions.

Long-Distance Towing:

Need to transport your vehicle across the city or state? Long-distance towing services have you covered.

Flat Tire Assistance:

Some tow trucks provide basic roadside assistance, such as changing flat tires or jump-starting batteries.

Choosing the Right Tow Truck Service:
Selecting the right tow truck service is crucial for ensuring a smooth and stress-free experience. Here are a few tips to consider:

24/7 Availability:

Emergencies can happen at any time. opt for a service that operates 24/7.

Response Time:

Quick response times are essential, especially during distressing situations.

Licensed and Insured:

Ensure the tow truck company is licensed and carries appropriate insurance coverage for your peace of mind.

Transparent Pricing:

Transparent pricing with no hidden fees will help you avoid unpleasant surprises.

Customer Reviews:

Check online reviews and testimonials to gauge the company's reputation and reliability.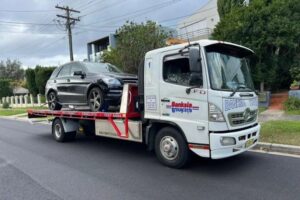 Conclusion:
In a city as vibrant and dynamic as Sydney, the presence of efficient tow truck services is a necessity. These unsung heroes of the road ensure that breakdowns and accidents don't lead to prolonged traffic disruptions and driver frustration. Understanding the types of tow trucks available, the services they offer, and the criteria for choosing the right service will empower you to tackle unforeseen vehicular challenges with confidence. Stay safe, drive responsibly, and remember that when you're in a bind, tow trucks in Sydney are there to get you back on the road.