Tow Truck In Sydney – Banksia Towing
Tow Truck In Sydney – Banksia Towing
Introduction:
At Banksia Towing, Our tow truck in Sydney has been dedicated to serving the people of the town with high-quality, reliable, and trustworthy service. For 10 years, we have managed to earn trust from people which has enabled us to become an emerging towing company. We always assure that none of our customers have to worry about their vehicles as we take all the load on us.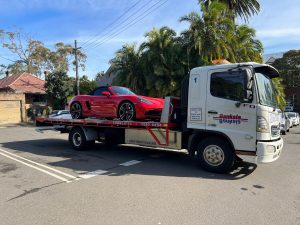 If you have ever been in a situation, where it becomes impossible for you to take tantrums in your vehicle, you must be looking for a tow truck. Not only do these tow truck providers have made life extremely easy, but they also take care of your vehicles.
The best approach in any emergency situation is to reach out for help, and hence that is where you look for Tow Truck in Sydney. Now, you will be given multiple options to choose from, but not everyone is worthy of your trust. So, it is essential that you know some important tips to get the best service provider in the town.
Here, we have brought some essential tips that will be fruitful for you while selecting a tow truck service provider. These tips will also save you from scams. Let's read this article further to find the best tow truck in Sydney.
Ensure Your Safety: Verify the Tow Truck in Sydney License
Every registered towing company in Sydney has an authorized license number issued by the relevant authorities. If a company has that license, it means that it has been registered. The license number of any tow truck company represents that it is legit and you can get them to tow your vehicles.
So, whenever you are finding a tow truck in Sydney, make sure that you look for their license number. If any company is unable to provide that to you, do not make the mistake to hire them. A registered company also has insurance which means your vehicle will always be safe in all situations.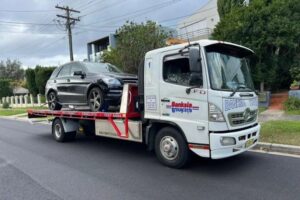 Get Answers to All Your Tow Truck in Sydney Queries!
It is obvious that whenever you search for any type of service provider, you have a lot of questions in your mind. Just like that, when you are finding the tow truck company for you, write out all the questions that you think will help. All these potential questions will help you in narrowing down reliable options.
For example, if you are going to try a tow truck in Sydney for the first time, then ask about the pick-up point. Ask all the questions and an authentic company will be more than happy to answer you. If you do not feel satisfied after talking to them, don't go for them and keep searching.
Explore Top Tow Truck in Sydney: Check the Reviews!
A company's true asset is the customers they earn. So, the best approach is to always look for those customers. The easiest way you can connect with all those customers is to check the reviews they might have. Read all those reviews, and if you think you are satisfied, don't skip any further seconds.
If any company does not have any online reviews, then it is clear that you should never consider them. The reviews will help you a lot to find the most reliable tow truck in Sydney. If you have any friends who have hired any service provider in past, you can reach out to them as well.
Affordable Tow Truck Services in Sydney: Why Cost Matters
Towing should never cost you an arm and leg. The price just like any other factor is extremely important here. If you have landed at a company that you are satisfied with, the next step would be to determine how much are they going to charge.
Another important thing is to shortlist at least two or more companies and compare the prices. Once done with this, connect with the company and get done with the required work. Always remember that you should never overlook the price of towing at any point.
Tow Truck in Sydney Talk to customer service
The customer service department of any towing company will help you a lot in clearing out your mind. After following all these tips, the next step is to personally connect with the company via the customer service department. Talk to them, understand how they work, and finalize all the required work.
If you have any other question in your mind that you could not understand via online modes, ask now. The customer service department of any towing company will ensure that you get all the required answers in the best way.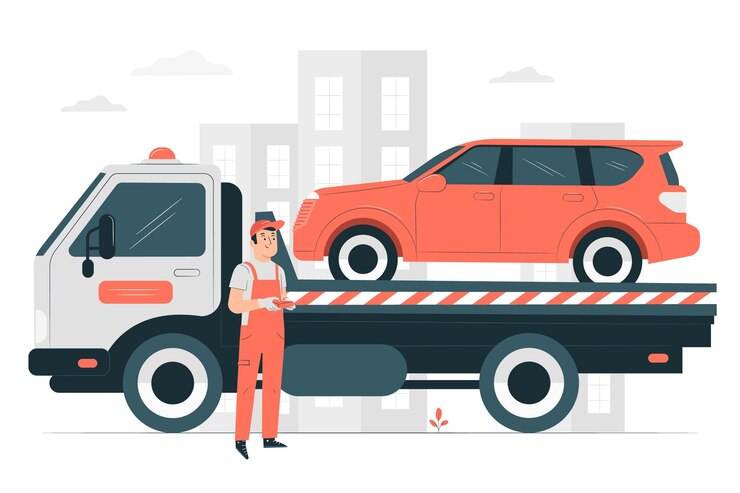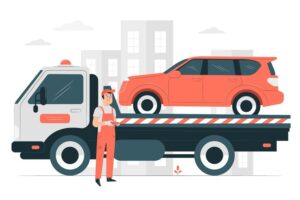 Connect with the driver
Once you are on boarded with the company, make sure that you reach out to the driver. The drivers of any towing company play a great role in the progress. They are the front-line workers of the towing company and are of much importance.
Ensure that you know all about the driver and tell him the precise location. To clear out all the ambiguity, provide all essential details that might be helpful for him. Talking with the drivers of the company will help in earning the trust of the company.
Find what they have to offer Tow Truck in Sydney
The tow truck in Sydney does not only limit to towing. The majority of the towing companies have a lot of other services to offer. So, when you get along with a company, learn how they are operating. Ask about all the services that they are providing.
This will help you to save a lot of time. For instance, if next time you need roadside assistance and that towing company is providing it to you. Then you can simply go back to the same company. So, ask about all the services they are offering so that you do not have to change your company every time you need help.
Conclusion
Certainly! When faced with emergencies, such as needing a tow truck in Sydney, it's essential to make an informed choice about the service provider. Following some easy guidelines can significantly enhance your selection process. At Banksia Towing, we pride ourselves on being a reliable and secure option in Sydney. Our commitment to quality is reflected in our top-of-the-line tow trucks and highly skilled drivers. We offer a range of services, including towing, roadside assistance, and emergency towing, ensuring that you receive exceptional assistance during stressful situations on the road. With us, you can have confidence in the quality of service and the safety of your vehicle.