Everything You Need to Know About Getting a Cheap Tow Truck in Sydney
Everything You Need to Know About Getting a Cheap Tow Truck in Sydney
Introduction:
When your car unexpectedly breaks down or gets into an accident, finding a reliable tow truck service becomes crucial. In a bustling city like Sydney, having access to a dependable and affordable truck service can save you both time and money. Towing has emerged as a top choice for individuals looking for a cheap tow truck in Sydney. Let's delve deeper into the world of tow trucks in Sydney and discover why Banksia Towing stands out from the rest.
Understanding the Importance of Tow Truck Services:
In a sprawling metropolis like Sydney, where traffic congestion is a daily reality, car breakdowns are a common occurrence. Whether you're stuck on the side of the road due to engine failure or you've been in an unfortunate collision, a reliable truck service can swiftly come to your aid. Banksia Towing has established itself as a trusted name in the industry, providing efficient and affordable services to the residents of Sydney.
Key Features of Banksia Towing:
Prompt Assistance: When you're stranded on the road, time is of the essence. Towing understands this urgency and ensures that their trucks reach you promptly, minimizing any inconvenience or potential risks.
Affordable Rates: Worried about the costs associated with towing services? Towing offers competitive and affordable rates, making it an ideal choice for those seeking a cheap tow truck in Sydney without compromising on quality.
Professional and Reliable Service: With a team of experienced and skilled professionals, Towing ensures that your vehicle is handled with care and transported safely to your desired location.
24/7 Availability: Car troubles can strike at any time, day or night. Towing operates around the clock, ensuring that assistance is just a phone call away, no matter when you find yourself in need of a truck near you.
Finding the Best Tow Truck Service in Sydney:
When it comes to selecting a truck service, certain factors should be taken into consideration. While cost-effectiveness is important, it shouldn't overshadow the need for reliability and professionalism. Banksia Towing not only ticks the box for affordability but also guarantees a seamless and secure towing experience.
The Best Tow Truck in Sydney:
Discover the unparalleled towing services offered by Towing, ensuring prompt and reliable assistance for all your towing needs in Sydney.
Why Choose a Cheap Tow Truck in Sydney for Affordable Services?:
Unravel the reasons why Towing is the ideal choice for those seeking cheap and efficient tow truck services in the bustling city of Sydney.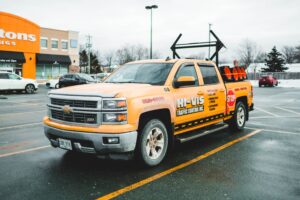 Finding a Trustworthy Tow Truck Near You:
Learn how Towing's widespread network ensures that a reliable truck is always within your reach, no matter where you are in Sydney.
Professional Towing Service for Your Peace of Mind:
Explore how Towing's professional approach to towing services guarantees the safe and secure handling of your vehicle, providing you with peace of mind during stressful situations.
Tips for Choosing the Right Tow Truck Service:
Research Thoroughly: Take the time to research various towing companies in Sydney. Look for reviews, testimonials, and feedback from previous customers to get a comprehensive understanding of the service quality.
Compare Prices: While looking for a cheap tow truck in Sydney, don't forget to compare prices along with the range of services offered. Opt for a company that provides a balance between affordability and service quality.
Check for Certification and Insurance: Ensure that the towing company you choose is properly licensed and insured. This provides reassurance that your vehicle will be handled with the utmost care and responsibility.
Evaluate Response Time: Quick response times are crucial during emergencies. Choose a towing service that prioritizes promptness and has a track record of swift assistance.
Final Thoughts:
Towing has positioned itself as a leading name in the realm of truck services in Sydney. With its commitment to affordability, reliability, and professionalism, it has garnered the trust of countless individuals in need of efficient towing solutions. So the next time you find yourself in a car-related predicament in Sydney, remember that Towing is just a call away, ready to provide you with the best and most cost-effective towing service in the area.