Best Tow Truck in Sydney – Professional 24/7 Towing Service
Discovering Excellence: Why We're the Best Tow Truck in Sydney
When it comes to finding the best tow truck in Sydney, look no further – you've arrived at the right place. At Banksia Towing, we take immense pride in being recognized as the best tow truck service in Sydney, and for all the right reasons. Our dedication to outstanding service, dependability, and customer contentment distinguishes us from others. Join us on this journey to explore what makes Banksia Towing the undisputed choice for all your towing needs.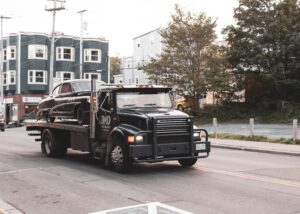 Why Choose Banksia Towing: Unraveling the Excellence
At Banksia Towing, our team comprises seasoned professionals with extensive expertise in the towing industry. When you choose us, you're choosing experience that speaks volumes. Our skilled technicians are adept at handling a diverse range of vehicles, ensuring your prized possessions are in safe hands. From compact cars to heavy-duty trucks, we've got you covered.
Time is of the essence during roadside emergencies, and that's where our prompt and reliable services come into play. We understand the urgency of your situation, which is why we operate 24/7. No matter the time, day or night, our dedicated team is always ready to assist you. When you call us, expect swift response times and efficient solutions tailored to your needs. Our fleet of tow trucks is nothing short of impressive. Equipped with cutting-edge technology, our trucks are designed to handle various towing requirements. Whether you drive a sleek sports car, a family sedan, or a heavy-duty vehicle, our state-of-the-art fleet ensures safe and secure transportation. We guarantee the best tow truck in Sydney for your specific needs.
Affordability should never mean compromising on quality, and at Banksia Towing, we firmly believe in this principle. Our services are competitively priced without sacrificing the excellence we are known for. We offer transparent and fair pricing, ensuring you get top-notch service without breaking the bank.
At Banksia Towing, we take pride in our team of skilled professionals who possess years of experience in the towing industry. When you entrust us with your vehicle, you can rest assured that it's in the hands of experts. Our technicians are trained to handle a wide array of vehicles, ensuring that your car, motorcycle, or even heavy-duty truck will be towed with utmost care.
The Banksia Towing Experience:
Where Your Satisfaction Matters Most
At Banksia Towing, our customers are at the heart of everything we do. We understand that vehicle breakdowns can be stressful, and our customer-centric approach aims to alleviate your worries. Our friendly and professional staff is always ready to assist, ensuring your experience with us is smooth and hassle-free.
The satisfaction of our customers is evident in the glowing reviews and testimonials we receive. Real stories from real people highlight our dedication to providing exceptional service. These serve as a testament to our commitment to excellence, making us the best tow truck in Sydney according to the people who matter the most  our customers.
We acknowledge that unforeseen emergencies can occur at any moment. That's why Banksia Towing operates 24/7, providing around-the-clock assistance. Whether you're stranded in the middle of the night or during rush hour traffic, our prompt response time ensures that help is on the way swiftly.
The Benefits of Banksia Towing
Our services as best tow truck in Sydney is equipped with the latest technology, ensuring that your vehicle is towed efficiently and safely. From flatbed tow trucks for luxury cars to heavy-duty tow trucks for larger vehicles, we have the right equipment to handle any towing job with precision.
Affordable and Transparent Pricing
We are dedicated to offering excellent service at affordable rates. Our pricing is transparent, competitive, and devoid of any concealed fees. You can trust Banksia Towing to provide affordable rates without compromising on the quality of service
Customer Satisfaction Guaranteed
Our team at Banksia Towing is not only highly skilled but also friendly and courteous. We understand that dealing with a vehicle breakdown can be stressful, so our staff goes the extra mile to make the experience as smooth as possible. From the moment you call us to the safe delivery of your vehicle, you can expect professionalism at every step.
Let our satisfied customers vouch for the quality of our service as best tow truck in Sydney , instead of just relying on our word. With a plethora of positive reviews and testimonials, Banksia Towing has established a reputation for excellence in the Sydney area. Our commitment to customer satisfaction is evident in the feedback we receive, highlighting our dedication to providing exceptional service.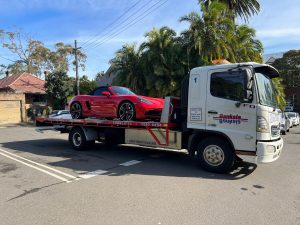 Conclusion: Your Journey with the Best Tow Truck in Sydney Begins Here
Choosing the best tow truck in Sydney shouldn't be a daunting task. With Banksia Towing, you're not just choosing a service; you're choosing peace of mind, reliability, and a team dedicated to your satisfaction. Join the ranks of our satisfied customers and experience the excellence that has earned us the title of the best tow truck service in Sydney.
Ready to embark on a stress-free towing experience? Look no further. Your journey with the best tow truck in Sydney begins here, at Banksia Towing. Contact us today at Banksia Towing and discover the difference that true excellence makes.