Choosing the Right Tow Truck in Sydney for Your Emergency Needs
Choosing the Right Tow Truck in Sydney for Your Emergency Needs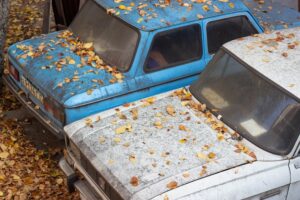 Introduction:
In a bustling city like Sydney, breakdowns or accidents can happen unexpectedly, leaving you stranded and stressed. However, with reliable services like Banksia Towing's affordable and prompt assistance, you can breathe a sigh of relief, knowing that a dependable tow truck is just a call away. If you're wondering, "How can I find a cheap tow truck in Sydney near me?" – look no further. Here's a guide to help you choose the best tow truck service for your specific needs.
Understanding the Services:
When selecting a tow truck in Sydney, it's crucial to assess the range of services offered. Banksia Towing stands out for its comprehensive offerings, from roadside assistance to vehicle transportation, ensuring that regardless of your situation, they've got you covered. Whether you're stranded due to a breakdown or require vehicle transportation, Banksia Towing's fleet is equipped to handle it all.
Prompt and Reliable Assistance Banksia Towing :
During an emergency, time is of the essence. Banksia Towing understands this, providing a swift response time to ensure you're not left waiting. Their "tow truck near me" feature enables you to quickly locate the nearest available tow truck, minimizing your wait time and getting you back on track without unnecessary delays.
Affordable Solutions for Every Need:
Affordability is a key concern for many individuals seeking towing services. Towing offers competitive pricing, making it a go-to option for those in search of a cheap tow truck in Sydney without compromising on quality. Their transparent pricing policy ensures no hidden costs, giving you peace of mind during an already stressful situation.
Professionalism and Expertise:
When entrusting your vehicle to a tow truck service, professionalism, and expertise are non-negotiable. Towing's team of skilled professionals prioritizes the safety and security of your vehicle, ensuring it's handled with the utmost care. With their extensive experience in the industry, they guarantee a seamless towing experience, minimizing any potential damage during the process.
Round-the-Clock Availability for Emergencies:
Banksia Towing understands that emergencies can strike at any time. With their 24/7 availability, you can be confident that help is just a phone call away, day or night.
Diverse Range of Towing Services:
From vehicle breakdowns to roadside assistance, Banksia Towing's diverse range of services ensures that whatever your predicament, their skilled team has the expertise to handle it effectively and efficiently.
Transparent and Competitive Pricing:
Worried about unexpected costs? With Banksia Towing, transparency is key. Their competitive pricing model guarantees no hidden charges, allowing you to plan your budget accordingly without any last-minute surprises.
Efficient Roadside Assistance Solutions:
Stuck with a flat tire or a dead battery? Towing's roadside assistance solutions can quickly get you back on the road, saving you time and hassle when faced with common, yet inconvenient, road issues.
Safety-First Approach to Vehicle Transportation:
Your vehicle's safety is of utmost importance. Towing's safety-first approach ensures that your vehicle is transported securely, minimizing any potential damage during the towing process.
Trusted and Experienced Towing Professionals:
When it comes to towing your vehicle, trust matters. Towing's team of experienced professionals prioritizes customer satisfaction, ensuring your vehicle is in reliable hands throughout the towing journey.
Easy Accessibility with the "Tow Truck Near Me" Feature:
Finding a tow truck in your vicinity has never been easier. With Banksia Towing's user-friendly "tow truck near me" feature, you can quickly locate the closest available tow truck, reducing your wait time and getting you back on track swiftly.
Customer-Centric Approach for a Hassle-Free Experience:
At Banksia Towing, customer satisfaction is at the forefront. Their customer-centric approach guarantees a hassle-free towing experience, leaving you with peace of mind during what can otherwise be a stressful situation.
Conclusion:
Selecting the right tow truck in Sydney doesn't have to be a daunting task. With Banksia Towing's reliable, affordable, and professional services, you can rest assured that your emergency needs are well taken care of. Next time you find yourself in a tough spot, remember that Banksia Towing is just a call away, ready to provide you with the best possible assistance for your towing requirements.