How to Choose the Best Tow Truck in Sydney: A Comprehensive Guide
How to Choose the Best Tow Truck in Sydney: A Comprehensive Guide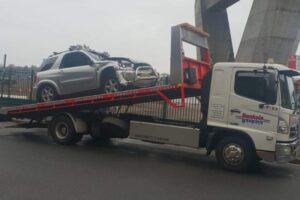 Tow Truck in Sydney: Finding Reliable and Affordable Services
When you find yourself stranded on the roads of Sydney, a reliable tow truck service is your ultimate savior. Banksia Towing has emerged as a trusted name in the industry, offering prompt and affordable solutions for your towing needs.
The Quest for the Best: Factors to Consider When Choosing a Tow Truck Near Me
Location matters when selecting a tow truck service. A quick search for a "cheap tow truck in Sydney" should lead you to Banksia Towing, renowned for its cost-effective and efficient towing solutions. But how do you ensure you're choosing the best option?
Why Banksia Towing is the Go-To Choice for Towing in Sydney
Banksia Towing stands out for its impeccable track record, reliability, and customer-centric approach. Being one of the most trusted names in the industry, they prioritize customer satisfaction, ensuring a stress-free towing experience for you.
A Budget-Friendly Option: Choosing the Right Cheap Tow Truck in Sydney
While looking for a cheap tow truck in Sydney, it's essential to prioritize quality and reliability alongside affordability. Banksia Towing offers a perfect balance, ensuring top-notch services without burning a hole in your pocket.
Tow Truck Services: A Lifesaver in Emergencies
When your car breaks down unexpectedly, having a reliable tow truck service at your fingertips is crucial. Banksia Towing's swift response and professional handling of your vehicle make it the ideal choice during these stressful situations.
The Convenience of Choosing a Local Tow Truck Service
Opting for a tow truck near me ensures quick assistance during emergencies. Banksia Towing's widespread network across Sydney guarantees that help is just a call away, providing peace of mind during unforeseen breakdowns.
The Importance of Quick Response: Banksia Towing's Rapid Assistance in Sydney
In times of vehicle distress, a quick and efficient response is paramount. Banksia Towing's commitment to swift assistance ensures that no matter where you are in Sydney, help is on its way. Our well-equipped and strategically located team guarantees a rapid solution to your towing needs, reducing stress and inconvenience during challenging situations.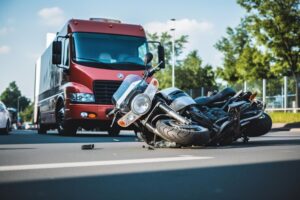 Ensuring Vehicle Safety: How Banksia Towing Prioritizes Your Car's Well-being
Your vehicle's safety is our top priority at Banksia Towing. With a team of experienced professionals trained to handle vehicles of all types, rest assured that your prized possession is in capable hands. Our state-of-the-art towing equipment and adherence to industry safety standards ensure that your vehicle is transported with utmost care and caution, minimizing the risk of any further damage.
Professional Expertise at Your Service: Banksia Towing's Trained and Skilled Team
At Banksia Towing, our team comprises industry experts with years of experience in handling diverse towing situations. With in-depth training and a comprehensive understanding of towing techniques, our professionals are equipped to tackle any towing challenge efficiently. You can rely on our skilled team to deliver seamless and professional towing services tailored to your specific requirements.
24/7 Availability: Count on Banksia Towing for Round-the-Clock Emergency Assistance
Emergencies don't adhere to a schedule, and neither do we. Banksia Towing operates around the clock, ensuring that you have access to reliable towing services at any time of the day or night. No matter when you encounter vehicle troubles, our 24/7 availability guarantees that help is just a phone call away, providing you with peace of mind, even during the most unexpected situations.
Customer Testimonials: Hear What Others Have to Say About Towing's Services
Our satisfied customers speak for us. Check out our customer testimonials to understand how Towing has earned the trust and appreciation of countless individuals in Sydney. From their positive experiences to our dedicated approach, these testimonials showcase the reliability and excellence that define our towing services, reinforcing our commitment to delivering exceptional customer satisfaction.
Understanding Towing Costs: Transparent Pricing Policies at Towing
Transparent pricing is integral to our service philosophy at Towing. We believe in upfront communication and clarity regarding the costs associated with our towing services. Our transparent pricing policies ensure that you are fully informed about the charges right from the beginning, eliminating any surprises and enabling you to make informed decisions without worrying about hidden fees.
Comprehensive Towing Solutions: Towing's Diverse Range of Services in Sydney
Towing offers a comprehensive suite of towing solutions designed to cater to various towing needs in Sydney. Whether it's vehicle breakdowns, accidents, or transportation requirements, our diverse range of services ensures that we have the right solution for every situation. From light-duty towing to specialized vehicle transport, we are equipped to handle a wide array of towing tasks efficiently and effectively.
Navigating Towing Regulations: How Towing Ensures Compliance and Safety
Towing involves adhering to specific regulations and safety standards to ensure the well-being of both your vehicle and other road users. At B, we prioritize compliance with all towing regulations, guaranteeing a safe and legally sound towing process. Our commitment to following industry best practices and regulations underscores our dedication to providing you with a secure and hassle-free towing experience.
conclusion
In conclusion, choosing a reliable tow truck service in Sydney, such as, ensures a stress-free and affordable towing experience. Their prompt response, budget-friendly options, and customer-centric approach make them the go-to choice for anyone in need of towing services in Sydney.