Navigating Sydney's Streets: Finding the Ideal Tow Truck in Sydney
Navigating Sydney's Streets: Finding the Ideal Tow Truck in Sydney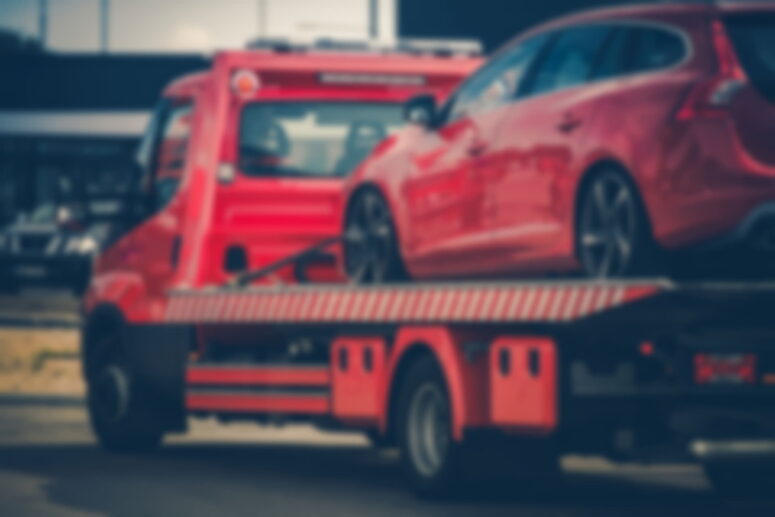 In the bustling metropolis of Sydney, a vehicular breakdown can quickly turn into a nightmare. When facing such adversity, Banksia Towing stands out as the go-to solution for prompt and affordable towing services. Offering a cheap tow truck in Sydney without compromising on quality, Banksia Towing ensures peace of mind on the road.
Finding Reliable Towing Assistance cheap tow truck in Sydney
When the unexpected occurs, having a reliable tow truck in Sydney becomes crucial. Banksia Towing's exceptional 24/7 service ensures that no matter the hour or location, help is just a call away. With a fleet of modern, well-equipped tow trucks and a team of skilled professionals, they guarantee swift and secure vehicle transportation.
The Benefits of Choosing Banksia Towing
Prompt Response Times: Towing prides itself on its rapid response to distress calls, minimizing inconvenience and ensuring timely assistance.
Affordability without Compromise: As a budget-friendly option, Towing remains committed to offering competitive rates, making it the ideal choice for those seeking a cheap tow truck in Sydney.
Local Expertise: With an in-depth understanding of Sydney's intricate roads, Towing ensures efficient navigation and quick arrival at any location within the city.
Why 'Tow Truck Near Me' Searches Lead to Towing
Understanding the significance of the 'tow truck near me' search, Towing has strategically stationed its fleet across Sydney, guaranteeing comprehensive coverage. By prioritizing customer convenience and satisfaction, Towing has become synonymous with reliability and efficiency for all Sydney motorists.
 Affordable Solutions for Emergencies
In dire situations, our cheap tow truck services in Sydney offer a budget-friendly lifeline, ensuring that unexpected breakdowns don't lead to financial strain.
Towing: Your Trusted Partner Tow Truck in Sydney
With a proven track record of reliability and efficiency, Towing has emerged as the trusted ally for all towing needs in Sydney.
Expert Assistance Anytime, Anywhere
Our 24/7 availability ensures that you can access top-notch towing assistance whenever and wherever you need it in Sydney.
Ensuring Swift Recovery for Your Vehicle
We prioritize quick recovery, swiftly moving your vehicle to a secure location, minimizing inconvenience and ensuring peace of mind.
The Promise of Quality at an Affordable Price
At Banksia Towing, we believe in providing high-quality towing services without burdening your wallet, making us the top choice for a cheap tow truck in Sydney.
A Network of Reliable cheap tow trucks in Sydney
Our strategically positioned fleet of tow trucks ensures comprehensive coverage, guaranteeing that a dependable tow truck is always near you in Sydney.
Trained Professionals for Safe Vehicle Transportation
Our team of skilled professionals is dedicated to ensuring the safe transportation of your vehicle, handling it with utmost care and expertise.
Navigating Sydney's Roads with Ease
With our profound knowledge of Sydney's intricate road network, we can swiftly reach your location, minimizing wait times and getting you back on track.
Tailored Towing Solutions for Every Situation
From roadside breakdowns to planned relocations, our adaptable towing solutions cater to diverse needs, ensuring a seamless experience for all customers.
Customer-Centric Approach for Complete Satisfaction
We prioritize customer satisfaction, ensuring that every interaction with Banksia Towing is characterized by professionalism, efficiency, and a customer-centric mindset.
Committed to Timeliness and Reliability
At Towing, we understand the value of time. That's why we are committed to timely and reliable service, ensuring that you can get back to your routine as quickly as possible.
Your Ultimate Choice for Dependable Towing Services
When it comes to dependable, efficient, and affordable towing services in Sydney, Towing stands as the ultimate choice, guaranteeing a hassle-free experience for all motorists.
Conclusion
Whether it's a sudden breakdown or a planned vehicle relocation, Towing's unparalleled services make them the ultimate choice for any towing needs in Sydney. For a dependable and cheap tow truck in Sydney, Towing remains the steadfast ally on the city's busy streets. With their commitment to swift assistance, they have rightfully earned their esteemed reputation in the towing industry.