Your Ultimate Guide to Finding the Best Cheap Tow Truck in Sydney
Your Ultimate Guide to Finding the Best Cheap Tow Truck in Sydney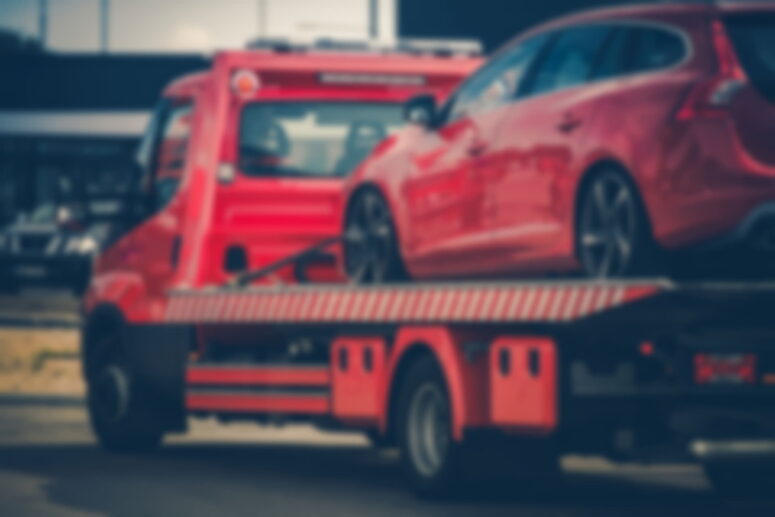 In bustling Sydney, vehicle breakdowns can bring the city's flow to a halt. When in need of a reliable towing service, Banksia Towing stands out as the go-to choice. As the leading provider of tow truck services in Sydney, they offer unparalleled assistance at affordable rates.
Why Choose Banksia Towing?
When stranded on the road, a quick search for "tow truck near me" will direct you to Banksia Towing. With a fleet of modern tow trucks and a team of skilled professionals, they guarantee prompt assistance, ensuring your vehicle's safety throughout the journey.
Services Offered
Banksia Towing's services extend beyond mere towing. They provide 24/7 emergency roadside assistance, catering to various issues such as flat tires, empty fuel tanks, and battery jump-starts. This comprehensive approach sets them apart from other towing services in the area.
Affordable Excellence
Despite its unmatched quality of service, is known for its budget-friendly pricing. When searching for a "cheap tow truck in Sydney," their name tops the list, making them the ideal choice for those looking for reliable assistance without breaking the bank.
Unmatched Quality Services
At Banksia Towing, we prioritize delivering unmatched quality services to our customers. Our modern fleet of tow trucks and dedicated team ensure that your vehicle is handled with the utmost care and expertise, giving you peace of mind during any roadside emergency.
Budget-Friendly Solutions
Finding a reliable and cheap tow truck in Sydney can be challenging, but with Banksia Towing, affordability never means compromising on quality. Our commitment to providing budget-friendly solutions ensures that you receive top-notch assistance without straining your wallet.
Customer Testimonials
Customers rave about professionalism and efficiency. John, a satisfied client, mentioned, "When my car broke down last week, swift response saved the day. Their friendly staff and affordable rates exceeded my expectations."
24/7 Availability
No matter the time of day is just a call away. Their round-the-clock availability ensures that you'll never be stranded for long, providing peace of mind and reliability whenever you need it.
Swift and Efficient Response
With our 24/7 availability, we guarantee a swift and efficient response to your towing needs. Whether it's a breakdown in the early hours of the morning or a sudden roadside emergency during rush hour, our team is always ready to provide quick and reliable assistance at any time of day.
Satisfied Customer Experiences
Our satisfied customers speak for the exceptional service we provide. With a track record of professionalism and reliability, we have garnered numerous positive testimonials from clients who have experienced our efficient and friendly towing service firsthand.
Comprehensive Roadside Assistance
Beyond towing, Banksia Towing offers a comprehensive range of roadside assistance services. From flat tires to jump-starts, our skilled team is equipped to handle various roadside emergencies, ensuring you receive the necessary support, no matter the situation.
Dependable 24/7 Emergency Service
Count on Banksia Towing for dependable 24/7 emergency service. Whether it's a sudden breakdown, a collision, or any other unforeseen circumstance, our dedicated team is prepared to provide immediate assistance, ensuring minimal disruption to your day and a swift resolution to your vehicle troubles.
Customer-Centric Approach
At Banksia Towing, our customer-centric approach is at the heart of everything we do. We prioritize your satisfaction and safety, ensuring that each interaction with our team is characterized by professionalism, transparency, and a genuine commitment to resolving your towing and roadside assistance needs.
Professional and Friendly Staff
Our team comprises highly professional and friendly staff members dedicated to providing you with the best possible service. With their expertise and courteous demeanor, you can trust that your vehicle is in capable hands, and you'll receive the support you need with a friendly smile and helpful attitude.
Contact Banksia Towing Today!
When searching for a "tow truck in Sydney," don't hesitate to reach out to tow-tuck Sydney. With their exceptional service, affordable rates, and commitment to customer satisfaction, they are the ultimate solution to your towing needs in Sydney.
Don't let a vehicle breakdown disrupt your day. Trust us to get you back on the road swiftly and safely. Contact them now for quick and reliable assistance!