Navigating Emergencies: Banksia Towing's Reliable Tow Truck in Sydney
Navigating Emergencies: Banksia Towing's Reliable Tow Truck in Sydney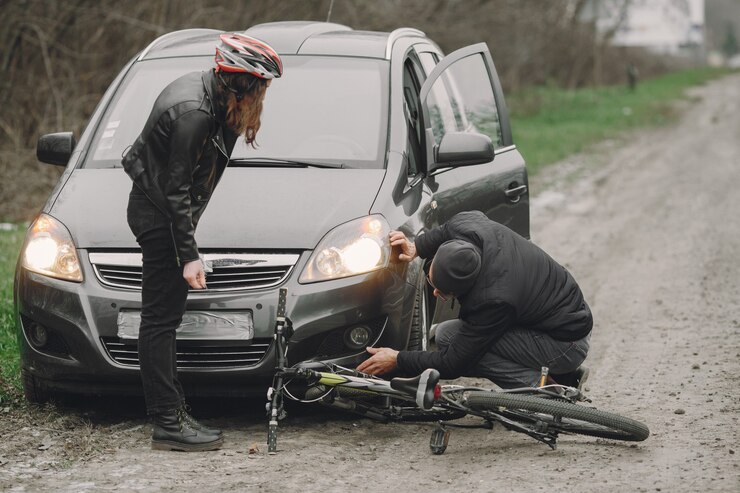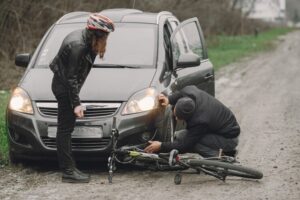 Tow Truck in Sydney for Swift Assistance in Sydney
Life's unpredictability often leads to vehicular breakdowns, demanding swift solutions. Banksia Towing, a reputable tow truck service in Sydney, provides timely and efficient roadside assistance, catering to diverse emergencies, including accidents, breakdowns, or illegal parking issues.
Affordable Solutions for Immediate Rescue
In bustling Sydney, encountering a car breakdown can be daunting. However, Banksia Towing offers cost-effective solutions, ensuring that affordability doesn't compromise quality service. Our cheap tow trucks in Sydney serve as your reliable ally during unexpected vehicle troubles, providing budget-friendly and proficient towing assistance, promptly and securely.
 Round-the-Clock Accessibility
When stranded on the roads, the immediacy of aid becomes paramount. Banksia Towing's fleet of tow trucks operates 24/7, ensuring that our proficient team is readily available to respond to distress calls promptly. With a focus on customer convenience, we prioritize quick response times and efficient services, making us the preferred "tow truck near me" in Sydney.
Professionalism and Reliability in Every Tow
Banksia Towing prides itself on its team of skilled professionals equipped with state-of-the-art tow trucks, guaranteeing safe and secure transportation of your vehicle. Our commitment to professionalism and reliability underscores our mission to provide hassle-free towing experiences, earning us the trust of numerous satisfied clients across Sydney.
Customized Solutions Tailored to Your Needs
Understanding the diverse nature of vehicle emergencies, Banksia Towing offers customized towing solutions, accommodating various vehicle types, sizes, and situations. Our tailored approach ensures that each client's specific requirements are met, assuring a seamless and personalized towing experience every time.
Prompt and Efficient Services:
Banksia Towing's commitment to swift assistance ensures that you receive efficient and timely services, minimizing your roadside inconvenience.
Advanced Fleet of Tow Trucks:
Equipped with a modern fleet of tow trucks, Banksia Towing guarantees safe and secure transportation of vehicles of various sizes and types, ensuring their protection throughout the towing process.
Round-the-Clock Emergency Assistance:
No matter the hour, Banksia Towing is dedicated to providing 24/7 emergency towing services, offering peace of mind and immediate support during unexpected breakdowns or accidents.
Affordable Solutions for Every Budget:
Understanding the importance of cost-effective services, Banksia Towing provides affordable towing solutions without compromising on the quality of assistance, ensuring that your budgetary constraints are met.
Trusted Professionals at Your Service:
With a team of skilled and experienced professionals, Banksia Towing ensures that your vehicle is handled with expertise and care, fostering trust and reliability in every towing service we provide.
Comprehensive Roadside Assistance Package:
Apart from towing, Towing also offers comprehensive roadside assistance, including tire changes, fuel delivery, and battery jump-starts, catering to a range of unexpected roadside emergencies.
Safe and Secure Vehicle Transportation:
Our top priority is the safety and security of your vehicle during transportation. Towing guarantees the secure handling of your vehicle, minimizing the risk of any damage or additional complications during the towing process.
Tailored Towing Solutions for Every Situation Banksia towing:
Understanding that each towing situation is unique, Towing provides tailored solutions to accommodate your specific requirements, ensuring a seamless and personalized towing experience every time.
Customer-Centric Approach to Service:
With a customer-centric approach, Towing prioritizes customer satisfaction, striving to exceed expectations and provide a seamless, hassle-free towing experience tailored to your needs.
Licensed and Insured Towing Service:
Towing is a fully licensed and insured towing service, providing peace of mind and assurance that your vehicle is in safe hands throughout the towing process.
Transparent and Honest Pricing Policy Cheap Tow Truck in Sydney:
Our transparent pricing policy ensures that you are aware of all costs upfront, eliminating any surprises and ensuring complete transparency throughout the service process.
Fast Response Times for Immediate Assistance:
With a focus on prompt response times, Banksia Towing guarantees quick assistance, ensuring that our team reaches you swiftly, minimizing your waiting time during distressing roadside situations.
Conclusion: Rely on Towing for Your Towing Needs
Navigating vehicle breakdowns or accidents demands a trustworthy towing service that prioritizes efficiency, affordability, and professionalism. Sydney embodies these qualities, offering reliable, affordable, and round-the-clock towing services. Count on expertise and dedication to ensure your peace of mind on Sydney's busy roads.